2018 Toyota Camry Raffle
May 2018 Festival
Prize: 2018 Toyota Camry valued at $22,000
Raffle Official Rules

The "Car Raffle" is being conducted by Saint Andrew Romanian Orthodox Church, a non-profit 501(c)3 organization under the laws of the State of Maryland.
Ticket purchaser must be 18 years of age or older to participate and must have a valid Social Security number.
There is no limit to the number of tickets one (1) person may purchase.
Raffle tickets are $100.00 each. Raffle tickets may be purchased by cash, checks or money order (made payable to Saint Andrew Church). Should the purchaser's check not be honored by the bank, the ticket will become void and withdrawn from the drawing.
By IRS declaration, ticket purchases for valuable prizes are not eligible for charitable tax deductions.
Tickets may be purchased by the following methods:
In Person at our church location (9111 River Rd, Potomac, MD 20854) or through it's selling agents
During the Romanian Food Festival until Sunday May 20th at 5:00 p.m.
All ticket order forms must be received with full payment no later than 5:00 p.m. on May 20th, 2018 or before a total of 500 tickets have been sold, whichever comes first, to be entered into the drawing. Saint Andrew Church will not extend ticket sales beyond the current drawing date of 5:00 p.m. on May 20th, 2018.
Prize: One prize will be given away. First Prize: 2018 Toyota Camry valued at $22,000.
The winner will be determined by random drawing.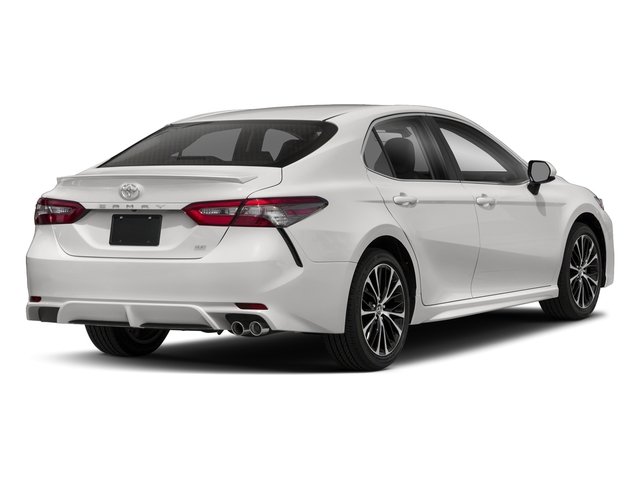 Winners need not be present to win. Winners will be notified by via phone and certified return receipt mail within 7 days of the drawing, and will be posted on the festival website.
If there has not sold by 5:00 pm on May 20th, 2018 at least 300 valid raffle tickets and received full payment therefore, the "Car Raffle' will automatically become a 50/50 Raffle.
The prize winner is solely responsible for all local, state and federal taxes, title, transfer fees, license duties, insurance and all expenses incurred in claiming the 2018 Toyota Camry. The  Prize winner understands, acknowledges, and agrees that the Prize winner is receiving a prize and will hereby release and discharge Saint Andrew Romanian Orthodox Church, and any additional sponsors, their employees, agents, officers, directors and legal representatives and assigns from any and all claims, liabilities, damages, losses or expenses arising from or caused by the award of such prize, including, but not limited to the payment of any and all taxes that are due.
Prize must be claimed within 30 days of drawing. Any unclaimed prize after that date will constitute forfeiture and be transferred to Saint Andrew Church as a donation.
Saint Andrew Church, its Board of Directors, and its agents assume no liability for lost, late, misdirected, mutilated, incomplete, illegible, or entries without payment which will be deemed invalid and disqualified.
The decisions and rules of Saint Andrew Church are final on all matters concerning the raffle.
Void where prohibited by law.