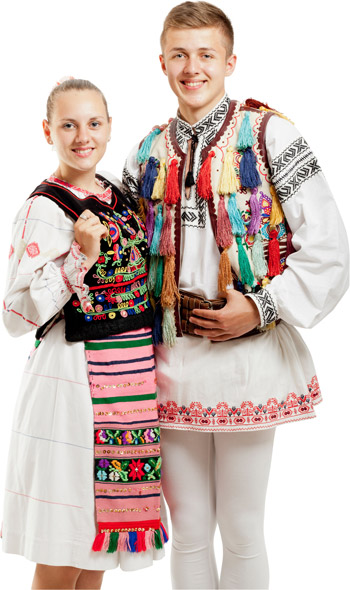 Romanian Food Festival
18th Edition, October 2 – 4, 2020 (12pm – 7pm)
Good food, good time awaits All at Romanian Food Festival.
Eat, dance and feel great.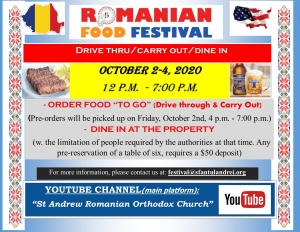 Location:
9111 River Rd, Potomac MD 20854
and online on Zoom, YouTube and Facebook
Donations & Purchases: Festival Donation Page
Food Preorder: Preorder Form
Festival Menu: Menu
Drive Thru Form: Drive Thru
Romanians are famous for their hospitality and for their open heart. Come to Romanian Food Festival to discover an amazing Romanian community in the Nation's Capital.
You'll be delighted by Romanian traditional food and drinks, live music and folk dance performances, a marketplace with Romanian books, jewelry, icons, various activities for kids and a folk exhibit where you can learn more about Romanian history, folk clothing, pottery and more.
Like our Facebook page to get notifications on upcoming editions: Romanian Food Festival on Facebook.